Electronics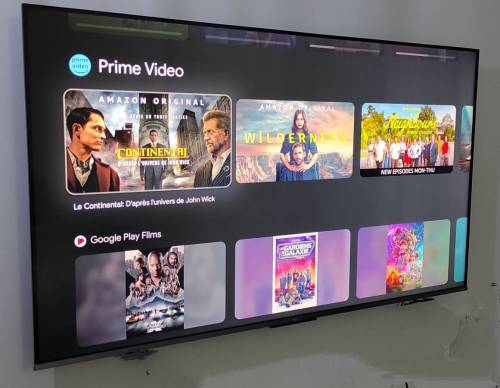 For sale 55" Smart TV purchased in July 2023.
Welcome to the bustling hub of technology trade in Mauritius—our 'Electronics' section, specifically tailored for an international audience of tourists and expats, and a local populace of tech enthusiasts. Here, you'll discover a world where cutting-edge technology meets convenience, creating a dynamic marketplace that caters to all your electronic needs.
Embark on a journey to "buy used electronics in Mauritius" with confidence, as our platform offers an extensive selection of gadgets verified for quality and performance. Whether you're an expat setting up your new home or a local in search of the latest tech, our listing page is your trusted guide.
For those seeking budget-friendly communication solutions, explore "second-hand smartphones for sale Mauritius" where quality meets affordability. Connect with local sellers or fellow expats who understand your needs and offer devices that keep you connected with your loved ones.
Step into our "Mauritius online electronics marketplace," a digital arena that hosts a plethora of devices ranging from essential home appliances to high-end entertainment systems. This online bazaar is not just about buying; it's a community where you can "sell old laptops Mauritius," giving your pre-loved gadgets a new lease on life while earning some extra cash.
Entertainment is just a click away with "affordable TVs in Mauritius." Dive into an ocean of listings that bring cinema-quality visuals to your living room. Whether it's binge-watching your favorite series or cheering for your sports team, find the perfect television that fits your budget and space.
For the gaming aficionados, "gaming consoles for sale in Mauritius" is a paradise. From retro classics to the latest releases, our listings provide an array of choices for every gaming enthusiast, ensuring you're always ahead in the virtual world.
Our platform takes pride in connecting you with "private electronic device dealers in Mauritius," offering a personalized shopping experience. These trusted sellers not only provide the latest gadgets but also impart valuable advice and after-sales support, ensuring a seamless tech journey for you.
Posting an ad is free and timeless, reaching a global audience with multilingual capabilities, ensuring your offer or request resonates across different cultures. The ads are indexed by search engines, maximizing visibility and effectiveness. Plus, with user ratings and reviews, you can engage in transactions with confidence and trust.
Whether you're a tourist seeking a quick tech fix or a local entrepreneur, our 'Electronics' section is your gateway to a world of technology, where buying, selling, and exchanging gadgets is not just a transaction but an experience enriched with trust and convenience.