Cars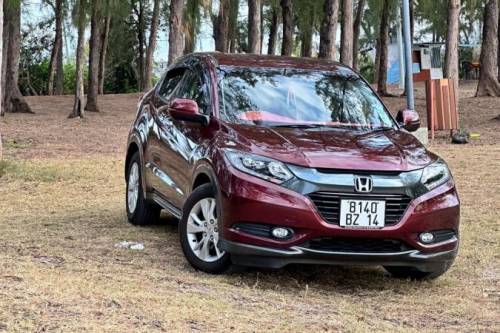 HONDA VEZEL HYBRID X Package Colour: Wine Red Year: 2014 Engine:1,490cc Mil...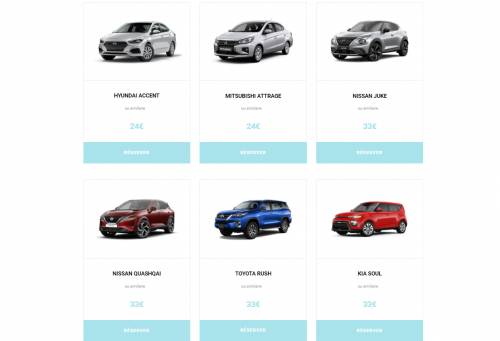 Comprehensive insurance, unlimited mileage, automatic gearbox and air condi...
Welcome to our comprehensive 'Cars' section, the ultimate platform bridging the gap between those seeking and offering the best in vehicular mobility on this enchanting island. Whether you're a tourist looking to explore the picturesque landscapes or an expat seeking a more permanent ride, our listings cater to every need and fancy.
For Service Seekers: Kickstart your Mauritian adventure with affordable car rentals in Mauritius, ensuring your travel is not just memorable but also light on the pocket. Our extensive selection promises reliability and value, connecting you with options that make exploring every corner of this paradise an affordable reality.
But perhaps, you desire a touch of opulence on your journey. Dive into our luxury car hire Mauritius listings, where premium vehicles await to elevate your experience. Glide through the island's serpentine roads in style, turning heads as you go.
Everyone loves a good deal, and our best car rental deals in Mauritius are handpicked to offer you just that. With a variety of choices and flexible terms, these deals are tailored to ensure you get the most out of your island jaunts.
If permanence is what you seek, our segment on used cars for sale in Mauritius presents a diverse assortment of well-maintained vehicles waiting for their new owners. Find the perfect match for your lifestyle and budget, and make the island your own.
Dive into the world of car dealerships in Mauritius through our platform. Whether you're buying, selling, or simply browsing, our listings connect you to reputable dealerships renowned for their service and selection.
Arriving by air? Our car rental Mauritius airport services are designed for convenience. Step off the plane and into the comfort of your chosen vehicle, making transitions smooth and hassle-free.
And for those looking to start fresh with a brand-new set of wheels, we've got you covered. Explore our listings to buy new cars in Mauritius, featuring the latest models that blend innovation with elegance.
For Service Providers: Our platform is your canvas. Showcase your fleet of rental cars or your catalogue of vehicles for sale to a diverse and eager audience of tourists and expats. Posting your ad is free, timeless, and boundless, ensuring your offerings shine indefinitely.
With multi-language ad postings, your reach extends beyond borders, attracting a global clientele. Search engine indexing amplifies your visibility, ensuring that when someone seeks the best in mobility in Mauritius, they find you.
Leverage the power of ratings and reviews to build trust and reputation. Let your satisfied customers be your loudest advocates.
In a landscape as diverse as Mauritius, mobility is key. Whether it's the allure of affordability, the luxury of premium vehicles, the practicality of airport rentals, the treasure trove of used cars, the reliability of established dealerships, or the thrill of a brand-new purchase, your services are the bridge between desire and destination.
Advertise with us and steer your business towards uncharted successes. Let every search for cars in Mauritius lead straight to your doorstep.